Ambient/Experimental Kontrabass player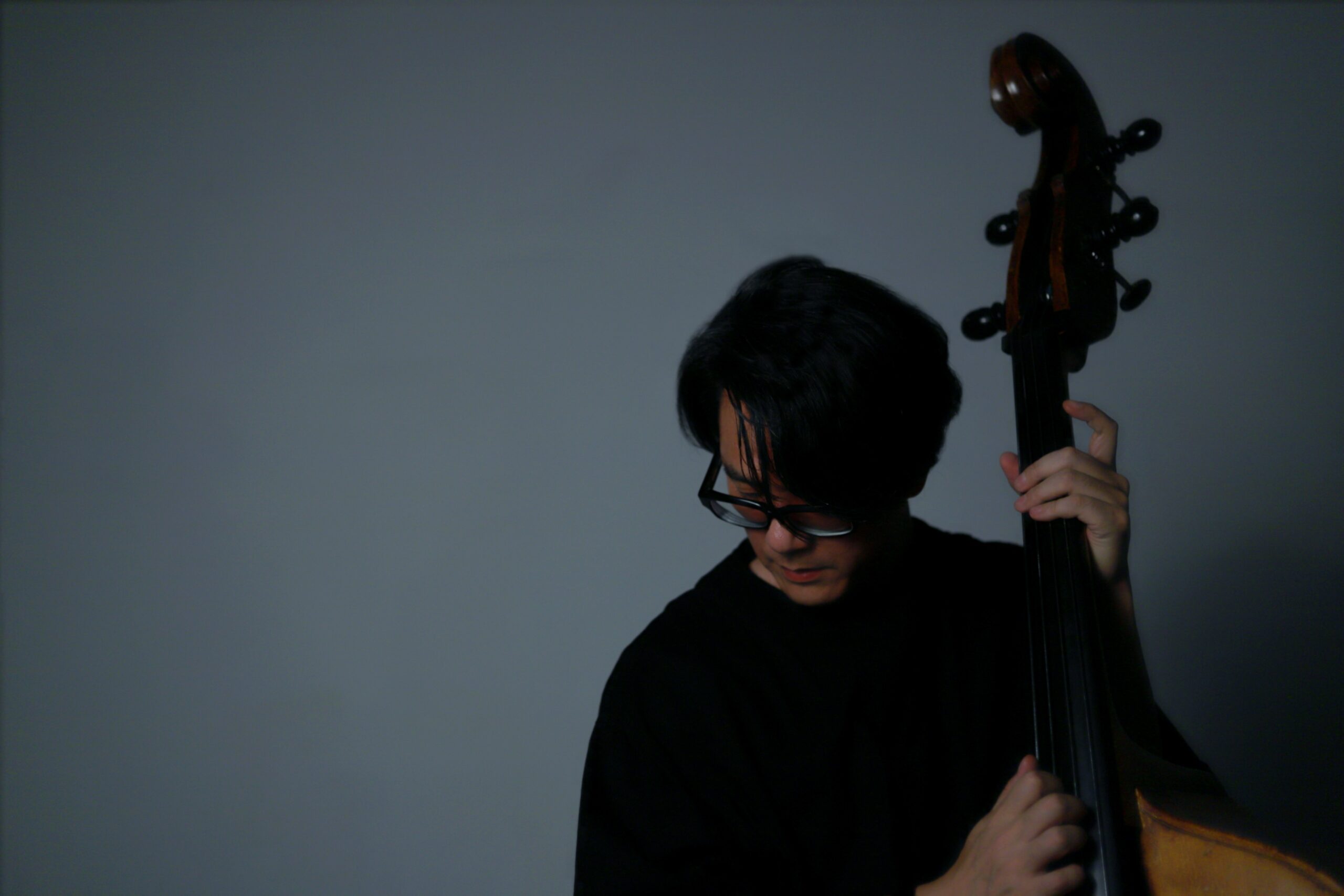 Flagio is the Osaka based dub-classical contrabass artist and composer. Using the contrabass and digital and analog effects, he creates lyrical and hypnotic soundscapes that straddle the genres of ambient, electronic, and post-classical music.
At the age of 14, he began to play the contrabass and eventually started performing with classical orchestras in Osaka. His interests later shifted, and he became a member of several bands playing post-rock, jazz, dub, and acoustic music.
He began his solo project Flagio in 2017.
He frequently performs in Japan with both local and international musicians and dancers, and performs in some countries in Asia and Europe.
大阪を拠点に活動するコントラバス奏者、即興演奏家、作曲家。
コントラバスにデジタル/アナログエフェクトを重ね、アンビエント/エレクトロニック/ポスト・クラシカルを内包した、実験的かつ叙情的なサウンドスケープを創作する。

14歳でコントラバスを始め、クラシック・オーケストラでの活動と並行して、ポストロック/ジャズ/ダブ などのバンドのメンバーとして活動。2017年よりソロプロジェクトFlagioを開始する。

2019年にマレーシアで開催された音楽フェスティバルKLEX2019に招聘されるほか、ドイツ、デンマーク、ベトナム、フィリピンの音楽イベントに参加し演奏を行うなど、海外でも演奏を行っている。
[bulb] vol.11 Date: 2022-12-11Venue: space eauuuOpen/Start: 19:30Charge: 自由料金制(1ドリンクオーダー)※配信あり Act:Flagio/nuee(solo,duo)

Sonoral Exhibition Date: 2022-12-10Venue: chef-d'œuvre / 大阪府大阪市西区阿波座1-9-12 Open: 18:30-Start: 19:00-Charge: Gifting Act:Sonoral /...

[bulbs] Date: 2022-12-9Venue: SPACE☆HOUSE 3F / 大阪市西成区太子1-4-5Open: 19:00 tbdStart: 19:30 tbdCharge:...